HOMEGROWN CHAMPION: Longtime Far Corner member Ki Kwon captures first North Shore Amateur title | Sports
4 min read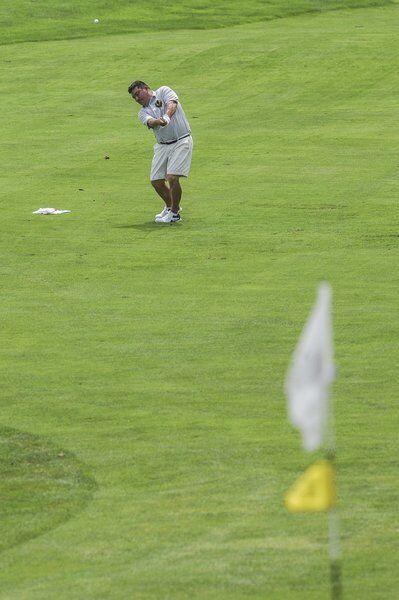 WEST BOXFORD — When Ki Kwon was 14, he picked up the game of golf at Far Corner and has remained loyal to the Boxford layout ever since. 
Nearly 31 years later, the Methuen native can call himself a champion on his home course. 
Competing in the North Shore Amateur for the umpteenth time, Kwon followed up an opening round even par on Tuesday with a replica 72 Wednesday, edging out Indian Ridge's Colin Brennan (76-71-144) for the outright title. 
"To actually win this golf tournament after playing in it for over 20 years, it's just a fantastic feeling and a real honor," said Kwon.
Kwon has held virtually every job at Far Corner over the years and continues to play the course frequently. 
"I started off in the Junior clinics and Bill Flynn (the late owner and founder of the course) was an awesome guy; he started giving me lessons when I was younger. Then I started getting lessons with John O'Connor (the club's head professional), and from there I never left. It's been great."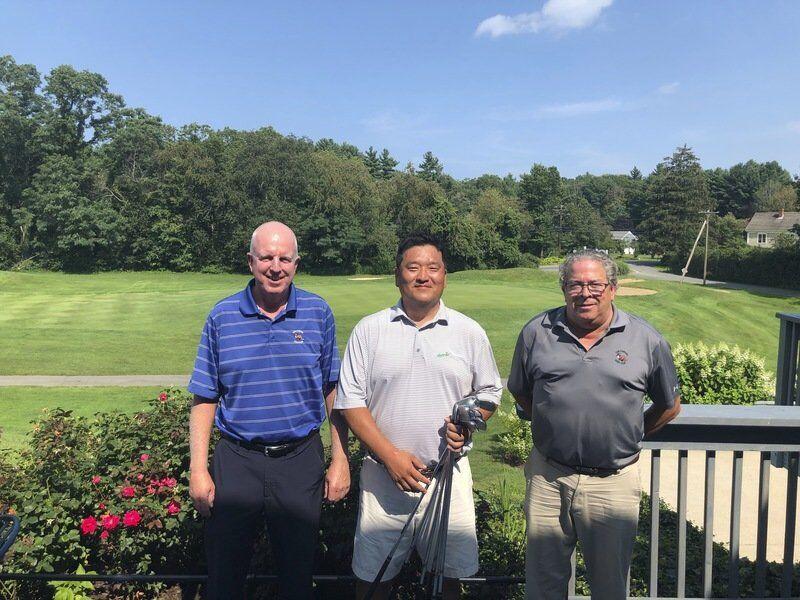 Ironically, Kwon's championship round got off to an admittedly shaky start. He uncharacteristically double-bogeyed the second hole after a four-putt to immediately fall off pace, but an incredible shot on the challenging par-3 seventh helped him regain composure and finish strong. 
Playing at a daunting 219 yards, the aforementioned hole presented challenges not only with its length, but with the positioning of the green and hazard in front. The putting surface is crowned and if you come up short, you'll likely find your ball rolling right back down the hill into the water. If you go long, there's not much room for error, either. 
"The pin was back and I hit a 3-iron to about three or four feet and made the putt for birdie," said Kwon. "That was probably one of the best shots I've hit all year on that hole."
Feeling confident, Kwon proceeded to dominate the back nine. He cashed a 30-footer for par on 13, drilled a lengthy birdie putt from the left fringe on 14, and threw a dart of an approach shot on 16 before making yet another birdie putt.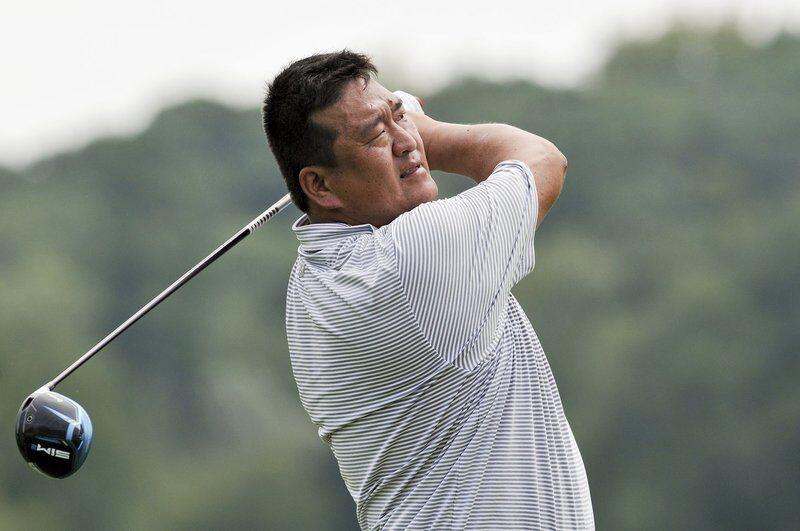 His final birdie of the day came on the next hole, No. 17, when he stuck his tee shot to about three feet from the cup on the par 3 and drilled the short putt. None of his talented playing partners managed to even hit the green on said hole. 
"After that birdie on seven, everything just started working," said Kwon. "I started making a lot of putts … I hit the irons solid, but the putter was just exceptional."
With the victory, Kwon took home a brand new set of Titleist irons. More importantly, his name will be etched in history among the other gifted North Shore linksmen to come out on top in the tournament's now 46-year history.
Runner-up Brennan certainly did all he could to knock Kwon off the top. The Andover native carded the only sub-par round of the afternoon, firing a 1-under 71 after a solid 76 Tuesday. He landed three shots back of Kwon and took home a nice consolation prize of $400 in club credit for his performance. 
Shuvam Bhaumik finished in third place (74-76-150) while Day 1 leader John Birmingham of the host club managed a tie in fourth place after a 70-82-152 outing. Renaissance's Jeff Weishaar (76-76-152) and Ferncroft's Hadyn Kornusky (75-77-152) — a former Masconomet standout — also came in fourth. 
Birmingham had admitted on Tuesday that he played "the round of his life", but wasn't able to string together a repeat showing in the much hotter and quicker conditions in Wednesday's finale. Still, it was a solid first-time showing for the Haverhill resident. 
"I'm a 5 handicap and a lot of these guys, like Ki, he's better than scratch," explained Birmingham. "It's great putting my game up against better players. It was a learning experience and a lot of fun.
"Obviously any round you play there's shots you wish you could do over, but I had a great time and Bob (Flynn) did a great job with the tournament," Birmingham added. "They had a lot of challenges with the rain and did a great job putting it all together and getting the course in great conditions. All together I'm really happy."
Birmingham would've been higher up the leaderboard if it wasn't for a sluggish two-hole stretch in the middle of his round. He double-bogeyed the ninth hole before lipping out a bogey putt on 10 and making a triple-bogey. 
Thompson's David Selbovitz finished alone in seventh place (74-79-153) while Patrick Maloney of Beverly Golf & Tennis took home top senior honors after a 77-77-154 outing. Fellow Beverly player and former Danvers High standout Ian Paskowski also went 77-77-154 for a tie in eighth place overall along with Maloney and Haverhill's Dan Koerner (74-80-154).
Defending champion Jared Msciz, who shined at Danvers High and currently plays at Southern New Hampshire University, withdrew from competition after firing an 80 in Tuesday's opener.